Come April (hopefully if the ground is thawed enough by then) our backyard will be upgraded with this beaut: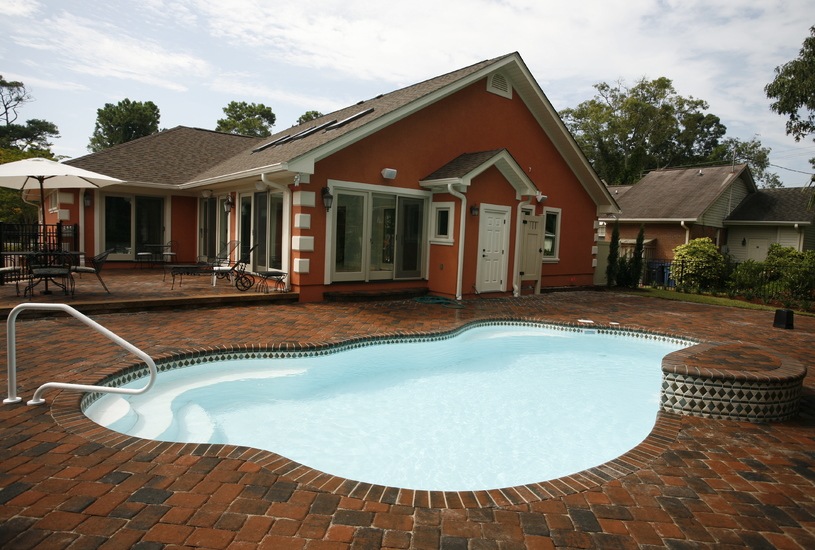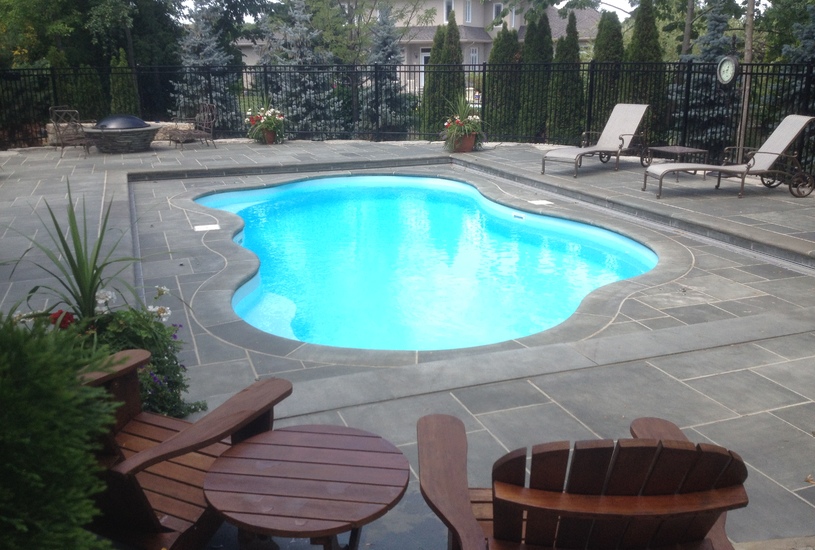 Ahhhhh! Dying with anticipation!
We've been toying with the idea of putting in a pool since we bought our house. Actually before we officially closed as I was very, VERY tempted to walk away and lose our good faith money to go with another house that already had an inground pool. Pools add zero value to your home, at least in this area, so if we went with that home the pool was free. FREE! And these things are not cheap so free was good. But the overall square footage of the home was on the small side, the basement wasn't a walk out, and the kitchen was minuscule. All that made us go with our current home, which by the way was a great choice, but it put me in hyper focus mode to make pool dreams a reality. And when I hyper focus on something, watch out. It's pretty much impossible for me to forget about it.
So last August we had a pool guy out to give us a quote. And then we discussed it obsessively (me more than Kris) for months. Whether the cost was worth it for only four months of swimming weather was the biggest thing weighing on our minds. And we decided that yes, yes it is worth it! I grew up with a pool and loved enjoying it all summer long. I'm looking forward to the girls having the same memories filled with splashing, friends, and relaxing.
Soooo, who's ready for a pool party?! These girls!