I am breaking from the pending Disney posts to present you with Handy Husband: Edition 1.
Since buying our second home 17 months ago we've made some major transformations. I have the eye and the AMEX and Kris has the skills. Constantly we (me) are looking for ways to transform this home into the perfect space for our family. But rarely do I post updates. Until now!
Two months ago Kris and I were in the kitchen. Many times we've discussed making better use of the space but we never took the plunge. Something about full time jobs + three young ones makes major projects slightly challenging. But since we were hosting Thanksgiving we figured might as well switch this up in time for all our guests.
We started with this:
Pros: large space, updated cabinets, counters and back splash
Cons: paint color that makes my skin crawl. Non-stainless steel appliances. Bad layout for entertaining.
So with lots of elbow grease from Kris, we transformed our kitchen into a place we love to be in.
Pros: all of it!
Cons: none!
In line with our rustic modern approach to our home we chose a butcher block island, L shaped to make the best use of the space. Can easily seat tons of people and is a great place to gather. All the appliances were replaced with stainless to give it that modern touch.
The old ug blinds were replaced and a nook complete with wainscoating, TV and a magnetic chalkboard area were added.
I absolutely adore our breakfast nook. Bright and inviting. The built in bench doubles as storage which you can never have enough of. And you'll never guess where the table and bench came from. It's a Kris original! Yes, he built it from scratch. You can't tell in the pictures, but the table has the barn door look, once again adding in that rustic element.
So there you have it! I love how this room came together. All that's left is replacing the wood (most likely with a rectangular tile), adding new cabinet hardware, and swapping out the light fixtures. I am obsessed with these beauts: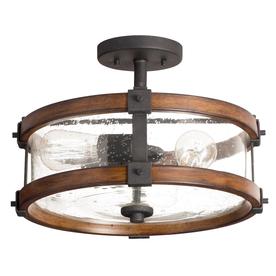 But Kris thinks they are hideous. I have some convincing to do!